Construction with Integrity Since 1968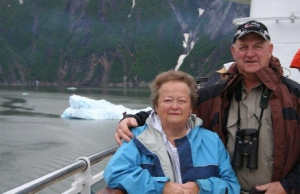 Originally founded in 1968 by Jim Knight to service commercial customers and build residential shops and workspaces, Knight Const. and Supply, Inc. has evolved to take on some of the most complex multimillion-dollar projects for government agencies and commercial business enterprises in the Pacific Northwest. We are an organization dedicated to the rule books. We have engineers, CAD drafters, estimators and world-class customer service ready to assess and complete your project on time, within budget, and done with a level of quality that is above and beyond your expectations.
Knight is a safety-first construction company employing skilled craftsman including millwrights, Certified AWS D1.1, D1.5 and ASME Sect. IX welders and pipefitters, carpenters, power equipment operators, electricians and laborers.  Our crane operators are NCCCO-certified.  Most of the equipment and tools necessary for our work are owned by Knight, including several cranes—the largest of which is 82 tons. We are active in private industry, addressing the plant maintenance needs of area facilities such as waste-to-energy, aluminum, plywood and lumber plants and mills.   The large majority of our work is on the Snake and Columbia River Dams, working for the USACE, PUD Districts, USBR and US Fish and Wildlife.  Knight has been active on the river systems since 1986, with hundreds of projects completed.  Our project performance and completion record is second to none.  Our superintendents and tradesman have extensive experience in nearly every system on the typical dam, from the locks to fish passage to power generation.
Project schedules and value-engineering can be provided up-front on most projects.  Our team is available to review your project and offer suggestions toward improving the overall completion time and/or the quality of the project. We minimize budgets by considering monetary damages attributed to equipment downtime.
For more than 40 years we have provided a quality of craftsmanship that has set the bar for our industry. Our attention to detail ensures every aspect of your project receives the time it deserves. The size and structure of our company has allowed us to adapt to the individual needs of our clients, making us the best solution for a variety of unique and difficult projects. Your satisfaction is our greatest achievement and will keep you coming back to us for future projects.
All of Knight's work has appropriate insurance, bonding and financing. If you have any questions pertaining to our references, please ask us, and we'll be happy to provide you with contacts relevant to your particular project. Do not cut corners where it matters. Fines for not having correct certifications can be costly and may interrupt your build process. Understanding the legal subtleties can be as important as understanding the build process. Don't take a chance. Choose Knight Const. and Supply, Inc.